The best time to prepare for a storm is before it happens. Storms may be severe across parts of the nation on Tuesday, April 26 and Wednesday, April 27 (map). Know the difference between a "Watch" or a "Warning" – Be Weather Aware!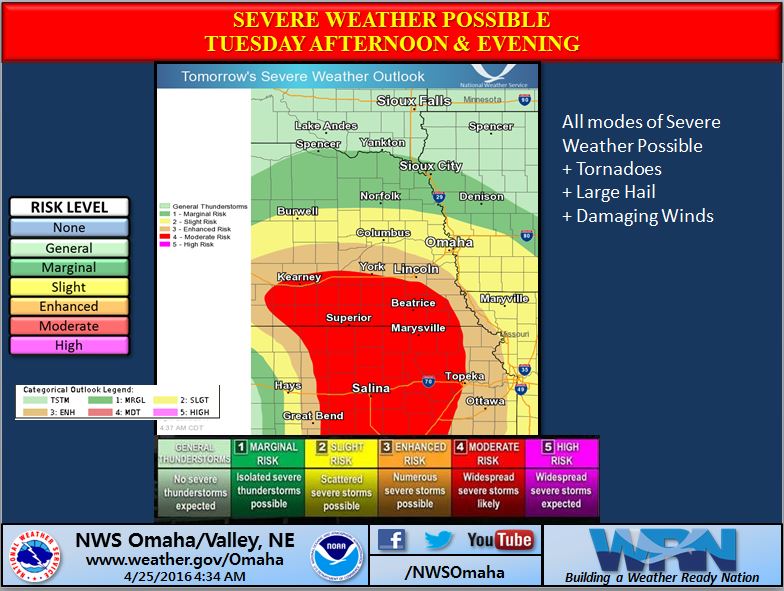 What can you do? Prepare and/or restock your family emergency kits . Don't forget pets and consider what steps you'll take for livestock and large animals. Review your safe-place plans with family.
Make sure flashlights are working, grab extra batteries and get out the weather alert radio. Keep your cell phone charged – during an emergency, you may not be able to make a cell phone call but you might be able to text.
For help visit http://ready.gov and http://ready.gov/animals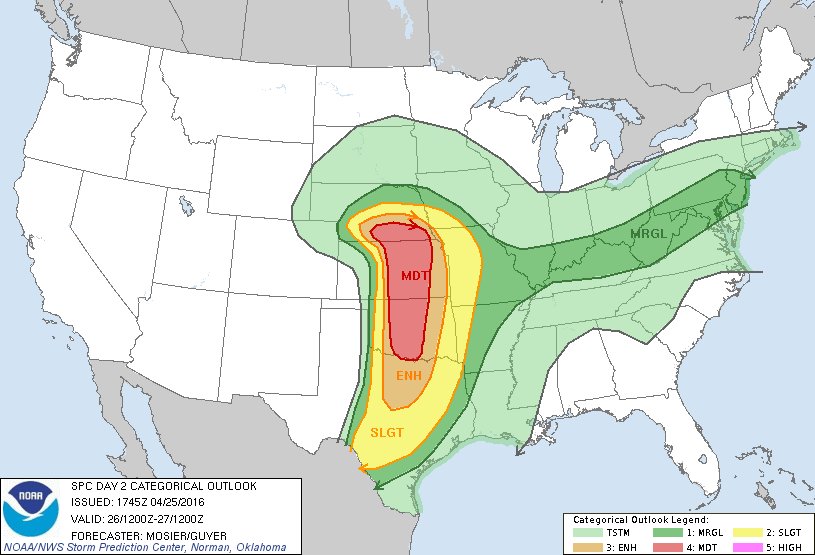 As always, check with your local emergency management agency for specific resources in your community. You can also contact your local university extension office for assistance locating the appropriate resources or agencies in your community. To find your local office, visit http://lancaster.unl.edu/office/locate.shtml
Have a great day!
Soni
Responsive. Innovative. Trusted.
Nebraska Extension provides research-based information to help you make informed decisions any time, any place, anywhere – http://lancaster.unl.edu